Editing your vocal tracks will help you achieve a professional result when producing music or podcasts. A raw recording of a vocal track is rarely suitable. There is usually an editing process that includes cutting parts, splicing different tracks together, getting rid of unwanted noises, or correcting pitch and tuning.
You will also want to work with compression, EQ levels, dynamic range, and other features to achieve the best audio quality possible. You can introduce effects like distortion or saturation to create a unique sound when editing audio.
Vocal plugins allow you to complete all these different editing tasks. You can add other voice plugins to your digital audio workstation to access more functionalities.
Sound engineers and editors rely on plugins to add features to VST and other platforms. There is a massive selection of free and paid vocal plugins that cover all the editing basics or control a specific aspect of the editing process. Some are more complex and make sense if you want a finished product that is ready for radio broadcasting, but you can also find simpler plugins with a more intuitive interface.
The best vocal plugins can help you clean up your vocal tracks, create a more seamless mix with your instrumental tracks, and introduce enticing effects. You can choose to use a single plugin to get a specific effect or fix a problem, but most professional editors have a plugin chain they use to put vocal tracks through a workflow that corrects multiple issues.
The following plugins are some of the best voice plugins you can find, and we recommend using them to edit your tracks and get a professional result.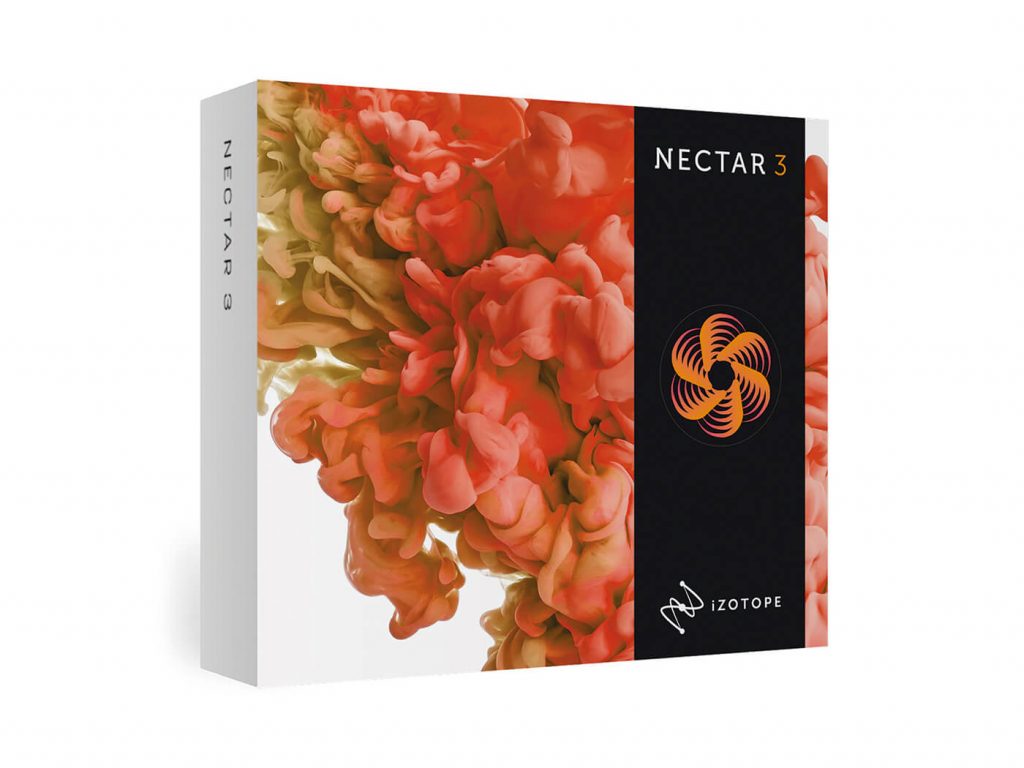 Nectar 3 is one of the latest products from iZotope. It's a plugin that can process the dynamic range of your vocal tracks, de-ess, and adjust EQ levels. It also allows you to work with compression and harmonies.
The EQ feature stands out thanks to its precision. The Nectar plugin is ideal if you want a tool that gives you precise EQ level adjustment for your unique pitch.
This plugin has an improved unmask feature. It can communicate with the other audio editing plugins you use and share data that helps other plugins adjust instrumental tracks to make the vocals stand out.
There are a total of 12 editing modules for a wide range of vocal styles and musical genres. Nectar 3 is a comprehensive editing environment that works with iZotope products as well as Logic Pro X, Ableton Live, and other hosts.
Pros:
12 modules

Comprehensive range of features

Precise results

Excellent unmasking feature
Cons:
Unmasking feature works best with other iZotope products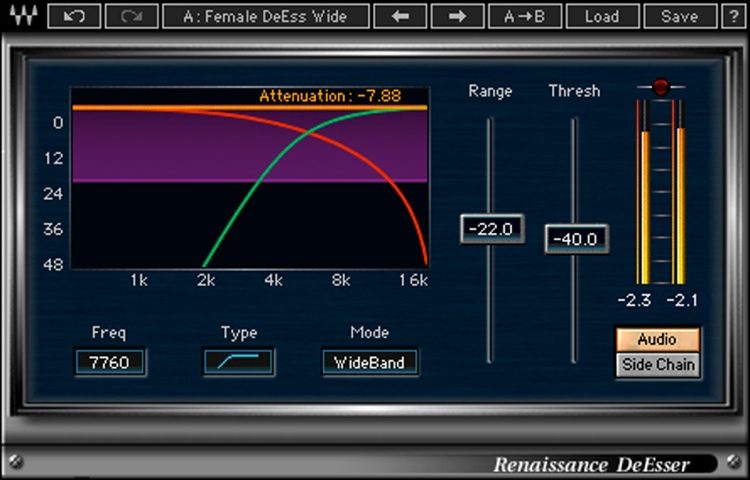 Waves Renaissance De-Esser is a vocal plugin that addresses sibilance. Sibilance describes the audio phenomenon that occurs when you pronounce S or SH sounds. These sounds have a frequency of 2 to 10 kHz and can be too harsh compared to your vocal track's baseline.
The main issue when correcting sibilance is that the other parts of your vocal track can sound dull. This plugin is a de-esser that attenuates high frequencies without making the track sound dull.
This plugin features an intuitive interface. It allows you to clean up high frequencies, and the adaptive thresholds help detect sibilance issues for different vocal ranges. The phase-compensated crossover delivers a quality result that prevents your track from sounding dull once you address sibilance.
Pros:
Easy and intuitive to use

Corrects sibilance without your making vocal track dull

Adaptive thresholds

Comes with presets
Cons:
When recording vocals on a separate track from your instrumental mix, it's common to run into issues with volume. Sonnox Oxford Inflator V3 makes your vocal track louder to achieve a more harmonious result.
You need a plugin like Sonnox Oxford Inflator V3 because turning up your vocal track volume can lower the audio quality and reduce your dynamic range. Issues with pumping and compression can also appear.
This plugin increases the volume of your voice track while preserving your full dynamic range. You can split the audio band to process your vocal track as different frequency bands for a more precise result.
This plugin is a must-have tool to create a warm vocal mix that sounds just right once you add your instrumental tracks.
Pros:
Makes your vocal track more noticeable

Prevents issues like loss of quality

Preserves your full dynamic range

Simple interface
Cons:
You will need to process EQ levels with a different plugin.
The Boz Digital Hoser XT is a plugin you can use to adjust EQ levels. The developer used a hardware EQ unit as their inspiration, and the result is a plugin that helps you create tracks that reproduce an analog sound.
You can use this plugin to add gain to your vocal tracks without getting a mix that sounds too harsh. You can switch to stereo mode to process the left and right channels separately.
This plugin also has a mid/side feature. It allows you to adjust the frequencies in the center of a stereo track separately from the sides of the track. You can use this feature to isolate instruments in your mix and get precise control over your vocals.
Boz's plugin doesn't use a lot of computing power, which is ideal if you're working with a plugin chain.
Pros:
The result is similar to analog sound.

Precise EQ level adjustments

Mono and stereo modes

Mid/side controls
Cons:
Doesn't come with presets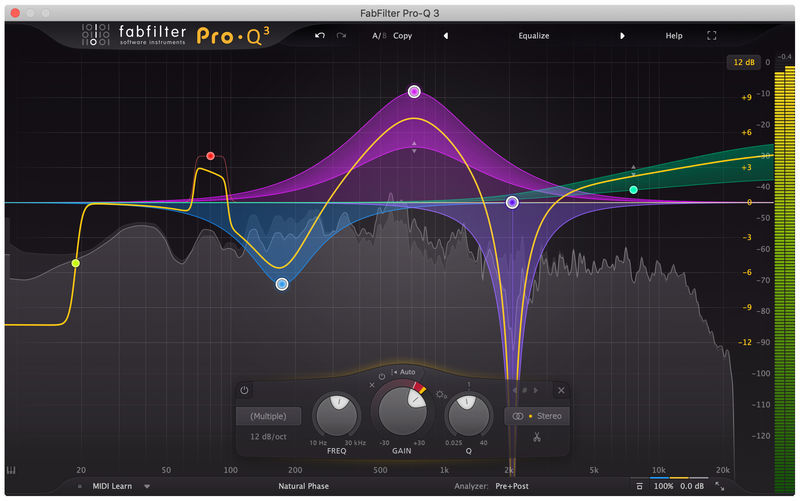 Fabfilter Pro-Q 3 is another option to consider for adjusting your EQ levels. We recommend this vocal plugin because it delivers exceptional sonic quality.
There are features, like the EQ match or auto gain feature, that will help you work quickly and efficiently. It's ideal if you need to edit several tracks, and the modern interface enables you to visualize your EQ levels at a glance.
It's a powerful plugin that allows you to edit audio tracks with no latency. There are a mid/side feature and surround sound support. The spectrum analyzer is an interesting feature for professional audio editing, and you can use this plugin to divide your track into as many as 24 different bands.
You can apply dynamic EQ to any of these bands and edit more than one band at once to save time.
Pros:
Achieve optimal sonic quality

Speeds up your workflow

Edit EQ and get precise results

Surround sound support
Cons:
Not accessible for beginners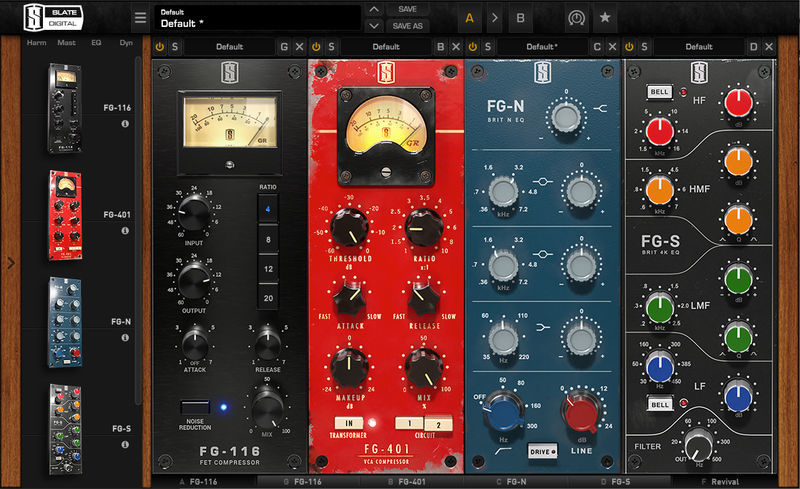 Slate Revival is one of the most affordable vocal plugins you can find. It works as a sonic enhancer. It's a versatile plugin you can use to edit vocal and instrumental tracks. You can also use it on full mixes to work on details and harmonies.
The shimmer feature adjusts depth and clarity for high frequencies. It creates a natural analog sound for your vocals and helps your vocals stand out in the final sound mix.
The thickness feature is for the lower frequencies. You can use this control to add warmth, punch, or body to a track. You can also adjust the thickness to find the right harmony between different frequencies.
Pros:
Enhance high and low frequencies

Get a natural analog sound.

Work on your harmonies

Versatile plugin for vocal and instrumental tracks
Cons:
Other plugins have more features.
Proximity is a free plugin you should consider adding to your editing toolkit. This award-winning plugin allows you to adjust the depth of your sound and work with distance effects.
If you end up with a vocal track that isn't right because the microphone's distance wasn't ideal, you can use this plugin to adjust this distance virtually.
You can apply different models to change the distance, and you can combine these models to achieve the desired result. You can work on the width of a stereo track, simulate a virtual microphone effect, change early reflections, edit the signal delay, and more.
Pros:
You can choose from different models and combine them.

Change the depth of your track.

Work with metric or imperial units.

Separate left and right channels
Cons:
The Windows version doesn't come with an installer.
Melda MAutoPitch Auto-Tune is a free plugin you can use for pitch correction. This vocal tuning plugin can make your vocals sound more in tune with the instrumental mix and make your vocals sound more professional.
We like this plugin because it automates the process of pitch correction. You can use it with vocal tracks and on some instrumental tracks. It allows you to adjust depth and speed, and you can play with effects like formant shift to change the harmonic frequencies.
The plugin is easy to use. All you have to do is select the desired pitch on the chromatic, major, minor, or pentatonic scale, and the plugin will automatically apply it to your vocal track.
Pros:
Free plugin

Automatic pitch correction

Formant shift feature

Adjust depth, speed, and more
Cons:
Features are somewhat limited.
Waves Vocal Rider is a plugin that automates the process of adjusting your vocal levels. You can establish a target range for the vocal levels, and the plugin will automatically edit your entire track. It's ideal if you have hours of audio to edit, and the real-time editing features means there is no latency.
The plugin increases or lowers the vocal gain to stay within your target range without distorting the vocals. There is a live mode that recognizes vocals and differentiates them from background noise.
We recommend using Vocal Rider for podcast editing. The automated feature makes it easy to get a consistent result if you have hours of audio, and adjusting your vocal gain within a specific target range provides a better experience for your listeners.
Pros:
Easy to use

Adjusts vocal gain

Automated features

Live mode
Cons:
Other plugins give you more precise controls over gain.
Waves CLA Vocals is a comprehensive audio editing plugin. It allows you to control several aspects of your vocal tracks, and you can use it with other CLA plugins to create a workflow that includes editing vocals and instrumental tracks. This plugin also makes working on your fades a lot easier.
You can work in mono or stereo with this plugin. The controls allow you to adjust bass and treble to get precise results with gain.
You can use compression or adjust reverb, delay, and pitch. There is an EQ adjustment feature as well.
The plugin comes with some factory presets and gives you the possibility of creating and saving your presets.
Pros:
Comprehensive vocal plugin

Intuitive interface

Create your own presets

Combine it with other CLA plugins
Cons:
Might be too complicated for beginners
Final Thoughts
Nectar 3 and Waves CLA Vocals are the most comprehensive vocal plugins we recommend. These two plugins have advanced editing features and allow you to adjust several aspects of your vocals, including gain, EQ, pitch, and more.
We also recommend adding more specialized plugins to your workflow. A tool like Melda MAutoPitch Auto-Tune is a useful addition if you want to save time and automate pitch correction. Even though more comprehensive plugins include EQ correction, a plugin like Fabfilter Pro-Q 3 introduces more advanced functionalities by letting you create and isolate frequency bands.
It's best to have a selection of plugins at your disposal when editing a vocal track. Sound engineers typically put tracks through a workflow that includes a chain of plugins. Using different plugins allows them to clean up the vocal track, adjust vocal gain, introduce effects, and prepare the vocals before mixing them with the instrumental tracks.
There is a learning curve for editing vocal tracks. The great news is that most plugins have an intuitive interface and a detailed user manual. The best way to get started with audio editing is to start playing with different plugins and see for yourself what the different controls and effects do. 
Looking for other plugins to spice up melodic elements in your tracks? Check out The Best Piano VSTs For Your Studio!