While recording artists have varying expectations of what you should and shouldn't do, we've saved you from having to do the guesswork by compiling a shortlist of the things you should avoid if you want to practice good studio etiquette.
These top tips will ensure you'll gain respect from your peers and the people who spend time regularly in these professional recording environments while helping you avoid unnecessary conflict. Hopefully, you'll be so clued up after reading this article that they'll even invite you to come back!
Below are the things you SHOULDN'T do in a professional recording studio:
Arrive Late
If you're from a state where hour-long traffic standstills are an everyday occurrence, you'll need to make sure you plan your journey well ahead before setting off to the studio. Traffic is one thing, but once you arrive in the area where your studio is located, you'll more than likely need to account for things like parking and then navigate your way from the car park to the studio. Both of these things take more time than people realize, and if you're not prepared, you'll probably be greeted by a very grumpy owner or sound engineer if you're not there on time—particularly if there are other people booked in to use the studio that day. Give yourself ample time to get there, park up, and at least a 10 minutes contingency to get into the building and meet whoever it is that's going to give you access to the room or help you get your equipment set up.
Touch or Move Equipment
Unless it's your own gear, you should never touch what isn't yours in a recording studio without the owner's consent first. If you're already with your fellow band members or with your usual production partner, it can be easy to forget who else is in the room or due to the use of the space after you. Remember that you're only renting the room and the equipment that comes with it temporarily; therefore, you shouldn't go around pulling out wires and moving studio monitors around unless you have explicit permission to do so. If you absolutely must move stuff around, be sure to consult the sound engineer or whoever is in charge of these things first, as that way, you can't be held liable if anything breaks or you move something to where it shouldn't be, and it messes up the room's acoustics.
Not Regularly Tune Up Throughout Your Session (especially when it concerns drums)
If you're a producer or songwriter who frequently uses live drum kits or string instruments in their tracks, tuning up is a necessary part of the arrangement process. Synchronizing the pitch is essential if you're using large ensembles or string quartets, so be sure to make time for these adjustments throughout your recording session.
Before you hit the record button, it's also worth investing in a tuner and some shiny new guitar strings to ensure your sound comes out accurate and clean. Take the time to tune each string properly, and ask your fellow band members or peers to give you a second opinion on how it sounds. A little expert tip to ensure you get proper intonation in your recordings: straighten your guitar neck out first to avoid inaccurate tuning and overall shitty recording quality.
Set Unrealistic Timelines and Recording Goals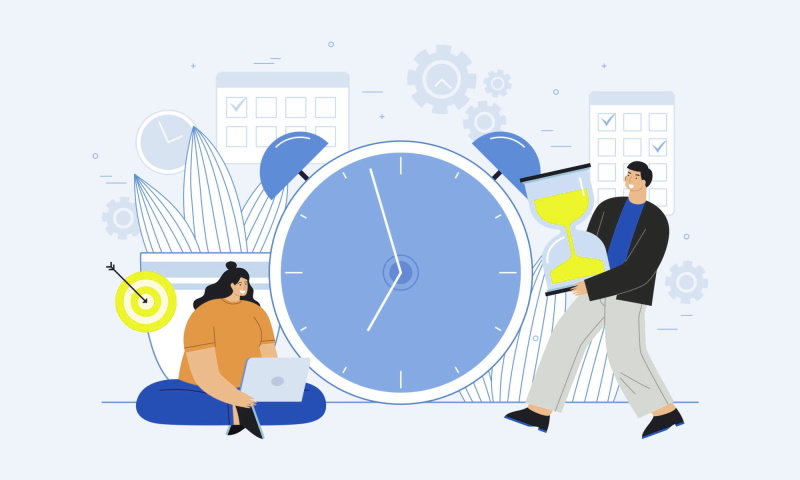 One of the biggest studio mistakes made by noobs is to think that you can create a pristine-sounding recording in a few hours. As is the case for making music, recording is just as much an art form that requires patience, trial and error, and refining. When have you ever known a band or top music producer to record a track in one take? Almost never! This is your recording, and you shouldn't be afraid to get it right. That also means being prepared to accept the feedback and opinions of others. At the end of the day, they can probably hear elements in the tracks that are off that you can't, so be prepared to listen to what others have to say and use their criticism to your advantage.
Another mistake people make in the studio is indecisiveness. You might need to make some difficult decisions when you're recording a track. This could be cutting out an instrument that simply doesn't fit with the other parts of your track, making it shorter for listening purposes, or something else that requires you to change the direction where you initially wanted to go with your recording. Once you've spotted what needs to be changed, stick to whatever has been decided between you and the producer/sound engineer, as neither he nor you can afford to keep changing your mind after a certain point.
Keeping Quiet if You're Uncomfortable
Tensions can easily mount when you're in a recording space, and others' expectations of everything going smoothly and perfectly may put you off your ability to focus. Don't worry too much, as this is completely normal. But, that being said, if you feel uncomfortable and this stops you from speaking up about things that prevent you from creating the tracks and sounds you envision, this can seriously hinder your progress. Some of the obstacles you might encounter in the studio include:
The studio's room temperature
Humidity levels for wind instrument players and vocalists
The surrounding ambiance and lighting
Live or imaginary audiences
The time of day you want to record
Managing these elements is vital in making a comfortable environment where everyone is able to work and perform at their peak. Also, it doesn't hurt to have nutritious, energy-boosting snacks nearby, along with plenty of non-alcoholic fluids for staying hydrated.
Over Stimulate (drugs, alcohol, caffeine)
This one could be referred to as "partying too hard" and trust us, we've all been there! However, it's not cool to turn up to your recording session half-cut from the night before, especially if other people in your crew have taken the time out of their day to show up sober, paid for the space, and also expect to get some work done. A bit of coffee to keep your energy up is fine, and if you're an avid stoner who simply can't function without a spliff, try to smoke it an hour or two before so you've got a clear head. You might think Mary Jane gets your creative juices flowing, but when it comes to the studio, you'll want to be fresh, alert, and not cough your guts up when you're trying to record vocals.
Leave the recreational fun for after the session has finished or for when you don't have big commitments the following day.
FAQS
How much does it cost to record a song in recording studios?
This naturally depends on the recording studio you opt to use. Many factors are taken into account when pricing up the recording of one song, most of which depends on you. Are you well rehearsed? How many instruments do you plan to use? What are you expecting the quality of the product to be? i.e., demo or commercial? All these things matter when it comes to the cost of recording a single track or renting a space to record.
What do I need to get started in a session?
Most studios require a deposit or down payment that's normally equal to half of the estimated cost of the project prior to booking. It's always advised to bring any practice tapes or practice recordings of the material you will be looking to record. You should also make sure that all guitars have proper intonation and new strings and are free of any extraneous noise and fret buzz. Drum kits should have new, properly-tuned heads. It's also recommended to bring two hard drives: one to store your work and the other as a backup.  The bigger storage on the drive, the better.
Will we all be in the same room?
In most cases, guitars, bass, drums, and keyboards will all record together in the same room. Studios have their spaces set up this way so that all the musicians can make eye contact and vibe off each other. This doesn't mean the keyboard amps, bass amps, and guitar amps should all be together in the same room. Normally, keyboards and bass are recorded directly, while keyboard amps and guitar amps are stationed in isolation booths so that only the drum microphones can be heard in the main area of the studio. and keyboards are most often recorded directly. Guitar amps and keyboards amps can be put in isolation booths leaving only the drum microphones in the main studio room. Engineers do this to allow maximum isolation between instruments, which aids in the mixing process.