The world may have descended into disproportionate coronavirus chaos, but this presents the ideal opportunity to get into your apocalypse-prepped-out studio bunker and work on that EP or vocal project you've been putting off for so long.
Lucky enough for us producers and musicians – top audio companies and manufacturers haven't forgotten about our consumer needs in the midst of the world's current affairs, and some have kindly taken to the notion of dishing out free synth and music-making apps to help you pass the next few weeks while you're cooped up in quarantine.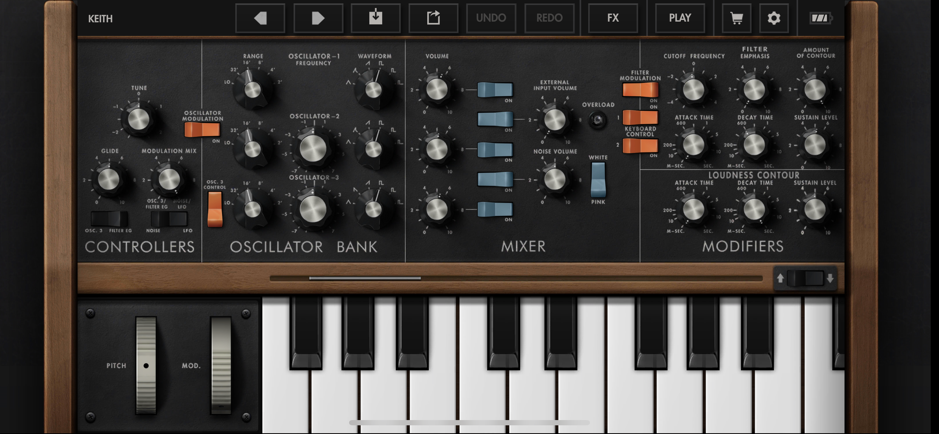 Moog are now offering their Minimoog Model D iOS app for free. It's based on the original sound of Moog's famous portable synthesizer and should keep you entertained for a good while with the 160 different presets at your disposal. Also included within the app is a nice arpeggiator with various stereo effects and a polyphonic mode.
In addition to Moog's generous offering of a mini synth, producers can also snap up free Android and iOS versions of Korg's Kaossilator for a limited time only. Users can simply use their fingers for swiping across the interface to control some basic music-making tools you would commonly use in your DAW.
"Schools, workplaces, and meetings worldwide have been requested to close by their respective governments and so many people are studying and working from home," Korg said on its website. "To help you with a musical way to occupy your mind we have decided to make the Kaossilator app for iOS and Android free of charge for a limited time (iOS version: through March 31, 2020. Android version: From March 13 to March 20, 2020)."

Keep yourselves busy, happy and safe people! It might feel like doom and gloom among all this uncertainty towards summer events and whether our gigs will be cancelled – but there's no reason to not create and use this time to do something good for your mind and soul while you wait!