It doesn't matter whether you're new to the world of music production or not, VSTs are fantastic tools that can seriously enhance your beat making projects. Though many of the best ones require you to spend a lot, there are some highly professional sounding plugins which you can download to your Mac or PC entirely for free!
So, if you're looking for some extra ways of injecting life into your compositions, check our list of the best free VSTs in 2023 that will suit a variety of different needs, sounds and ideas.
The highly-acclaimed Camel Audio have been providers of some of the best VSTs for a number of years. Some of which include CamelPhat, CamelSpace and Alchemy. We always love it when they chuck out a freebie every once in a while. And despite the non-existent price tag, Crusher is one of the top multi-effect 'color' plugins out there.
Assign it to your MIDI controller and you're ready to add distortion, saturation and beef up anything from drums, guitars, and other bassy instruments. The low-pass filter has a warm, analogue feel with plenty of resonance, while the parallel effects and on-board compressor is a quick and effortless way to fatten up individual sounds.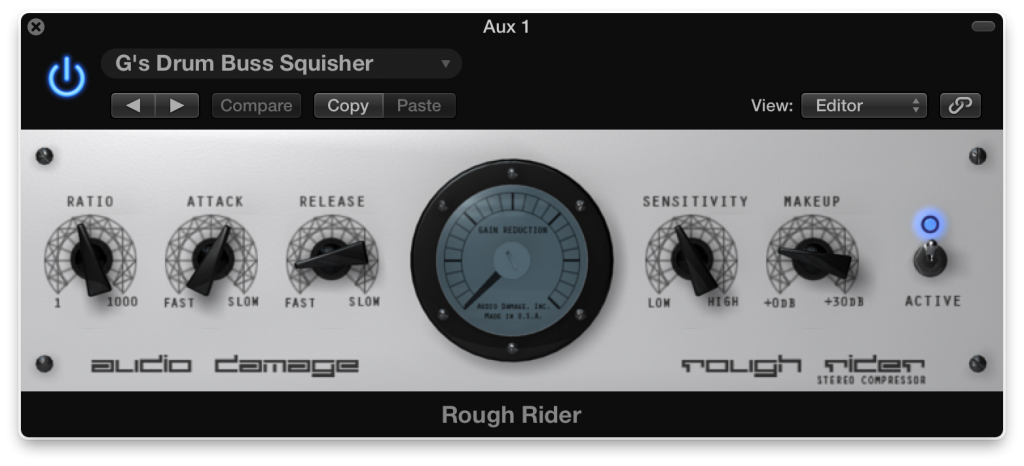 Rough Rider by Audio Damage is a compressor plugin designed to give both warmth and transparency to your tracks. Saying that, it's not a pussy plugin by any means, and sure packs a punch when it comes to making drums and rhythmic synth sounds.
Suitable for both Mac and Windows, Rough Rider let's you take control and adjust everything from the sensitivity and makeup of your gain knobs to more precise attack and release times. It's by no means as functional as something like FabFiler Pro or anything from the iZotope collection, but it serves as a decent quality compressor to say the least.
Modeled on the popular Nord Lead 2, Synth1 is a free VST which is well up there with the paid varieties. Not only is it suitable for a wide range of electronic music genres, it's capable of creating some exciting and truly unique sounds.
You'll discover everything from oscillators (sine, triangle, square), ring and FM modulation envelopes, 2 x LFOs, Tempo Delay plus flanger and chorus, 16 note polyphony with portamento and legato modes, arpeggiator, 4 different filters and more than 100 presets to spice up your tracks. A fantastic bundle which hardly takes up any CPU and a perfect addition to any beginner's collection.
A 7-dial plate reverb plugin with high and low-cut dials to simulate realistic environments and easy reverb mixing. We've tried many free reverb VSTs in the past, and though TAL's reverb 2 has an equally compelling quality as this one, we found it to be much more intuitive and smoother than its predecessor.
Reverb-III comes with stereo to mono width control, unique pre delay effects, high and low shelf filters on the EQ section and 10 factory presets to play with. It's not so much good for replicating sounds, but it sure does enhance percussive and orchestral elements in tracks with full and natural effects.
Drumatic have come up with this little drum kit that's ideal for making electronic music. Whether you're a hardcore, DnB, house or techno producer, we're sure you'll appreciate the soft hi hats and punchy bassdrums in here. Every individual sound is 100% synthetic and you can save all your drum modules without having to note all the synth parameters, etc.
In addition, you'll find plenty FX filters, Tone and Noise sections, glitch FX and built-in presets to mess with. The flexibility with the modulation envelopes are fantastic and the GUI allows you to dial in your own samples so you can create the exact sound you want.
A compressor plugin courtesy of DigitalFishphones.com (the guys behind the notorious fish filets bundle). If you're a vocalist or use vocals a lot in your compositions, you can give them a very smooth and transparent edge using the 'opto' mode with Blockfish.
It's by no means limited to vocals either! The presets cover everything from guitars, bass to drums and other instruments. It's one of the best dynamic FX ad compressor plugins for us, and has some of the best mastering capabilities we've ever seen for a free VST.  
If you're into glitches and weird effects, Glitchmachine's Hysteresis has got some nice editions in here for you to tweak and twist to your desire. You'll find easy ways to create classic delays with tempo sync, reversible stutters, rate division and modulation capabilities, plus some great low-pass filters inside this all-in-one useful kit.
Experiment with warping echoes, and layer your sounds with some mutated textures that will give your audience the chills and thrills! Good for both PC and Mac users.
The Amplitube Custom Shop plugin from IK Multimedia is another freebie worthy of any guitarist's collection. It homes a simple but excellent quality FX rack containing 3 amps, cab, tuner, delay, compressor, overdrive, EQ, tremolo, flanger, wah-wah and multiple others.
If you are prepared to upgrade to AmpliTube 3, you get a far more generous package that's essentially Guitar Rig. Nevertheless, this one's incredibly easy to use and sports a lot of cool features considering you're getting it for nothing.
Dexed is a multi system FM synthesizer plugin inspired by Yamaha's DX7. It's packed full of retro-style and classic 80s presets that let you compose all kinds of electro-based genres like sythnwave, downtempo, funky house and old school techno. But it really is good for many modern styles too.
 As it's designed to look and feel exactly like the original DX7, you can conveniently refer to the user manual if you can't get your head around some functions. Overall, a very straight-forward and nifty bit of software.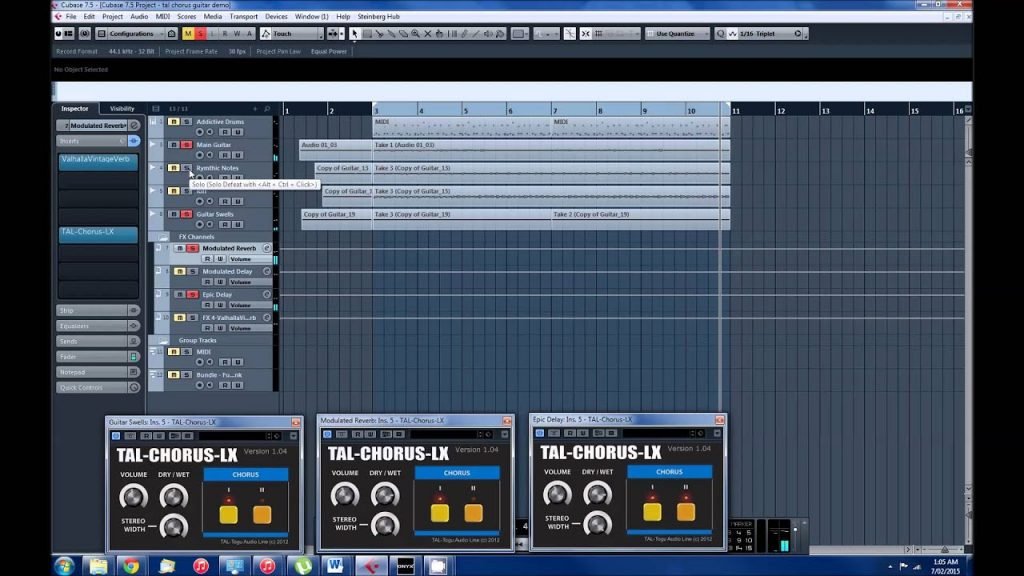 TAL are back with their standalone chorus plugin that contains both dry and wet modes, volume control, and 2 other unique modes to spice up your projects. It's designed on Toga Audio's TAL-U-NO-LX, but the original inspiration comes from the Juno-60. We ran it with a guitar and it sounded heavenly!
Whatever you apply it to we're sure you'll be producing a variety of fat and smooth sounds which are highly pleasing regardless.  
Conclusion
These are some of the best free VSTs circulating plugin cyberspace at the moment. Although some of them are a few years old and not as fresh off the block, we still think each one works a treat considering they don't cost a dime. We hope they make a difference to your projects and you find them as useful as we did.